"How To Get Into The Movies"
[The Life changing, Career Changing Ebook - available NOW!]
"I met John Dartnell when he was a struggling country singer and songwriter. How he has changed his life is truly amazing. He has now taken the decision to share his 'secrets' and 'tricks' with those who will listen. This is an opportunity to 'Get Into The Movies' - a chance not to be missed"
Dec Cluskey
What's It All About?
If you have always wanted to be in the movies but thought there was no chance, as I did, without going to stage school or having drama lessons or at least being in the school play, think again!!!!!

Being in the movies is so much easier than you can ever imagine.

In two short years, I have appeared in: 'Eastenders', 'Casualty', 'Holby City', 'Family Affairs', 'Waking the Dead', to name but a few.

I played a wizard in 'Harry Potter And The Chamber Of Secrets. I can't tell you how good it feels to know I have appeared in one of the biggest films of all time.

I have appeared in the commercial for the Robbie Williams album 'Escapolgy' and had a feature part in the pop video 'Year 3000' by the band 'Busted'.

I have had speaking parts in TV's 'The Bill', 'Family Affairs' and 'The Basil Brush Show' (you may laugh at that one but it paid extremely well).

Plus I have had 'starring' roles in lots of commercials.

In the last six months I have been filming in Barcelona, Amsterdam, and did a photo shoot in Italy [that surprised me - they pay astonishing money! Just to photgraph ME!].

The icing on the cake was signing a representation/management deal with a top West End agent.
Who Am I?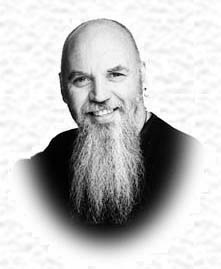 Hi I'm John Dartnell. I was a full time musician. I was desperately trying to get a record deal. I wrote all my own songs, had my own band, which constantly toured, and had a lot of great 'contacts' but the Holy Grail (Recording contract) eluded me.
Then - one day, one of my 'contacts' said "what you really need is to get on TV or in a film. You've got a great image, great stagecraft, great songs, but you need to get to a wider audience".
I thought: "That, is a lot easier said than done. How the h*ck do I get on the 'telly'?"
By the way - remember, you are most welcome to get in touch with me at any point if you have any questions. Just click on this link:
Just six weeks after that statement was made, I got onto my first film set and I had never had one drama lesson.

It changed lots of things, it became a whole career move. Not once in my life had I ever thought of being an actor, and here it was absolutely inviting me in.

Since I started, so many people have asked how they could do exactly the same. So I wrote this step-by-step, e-book, "How To Get Into The Movies', not forgetting Television and photographic modelling.

Some wanted to do it for exposure, some for a career change, and some - just for fun.

Whatever reasons you have for doing it, the steps are the same.

I have done huge amounts in a short time, with no one to show me the way. I just wish there had been an e-book like "How To Get Into The Movies' around when I started, because I would have saved a whole lot of time.

This 7,658 word e-book "How To Get Into The Movies'contains reports on.
Getting your first acting job
Film industry language
Having publicity pictures taken [you can easily get ripped off!]
How to have a Professional approach
Castings
How to recognise the 'genuine' Agents [I only recommend the ones I trust!]
Setting out your CV
Agents names, numbers, and addresses [these are the 'real' guys not the 'scam' merchants!]
Professional photographers names and numbers
Film studio addresses
Television company addresses and phone numbers
Useful names and numbers [that made such a difference to my new career]
Repro companies (what are they?) you'll find out
The first steps for getting you started on 'Day One'
Where to buy clothes for films and TV that will get you noticed
MY TWO SPECIAL BONUSES FOR YOU:-
(1) To get you started on Day One, you will receive a directory of 50 active casting directors - so you can get going straight away.
(2) The first fifty customers will also receive a directory of 50 top agent/management companies - the ones the stars use.
If you are serious about your career in the entertainment industry, you owe yourself this e-book.
If you are a singer, a songwriter or a musician, the one thing you cannot get enough of is exposure.
This e-book was written by someone who has been there, got the Tee shirt and is coining in the rewards.
Always remember - this is written with hands on experience
If you don't buy another book this year, this is one you really should own, delivered to your PC.
Have you got a question that bothers you about all this? Remember you are most welcome to get in touch with me. Just click on this link:
This will take you to our secure payment page - "As safe as shopping at your corner store"
Just go to 'choose product required'. You could start your new career in minutes!
If you have any questions - feel free to contact John Dartnell:
The Docklands
Rodmel
East Sussex BN7 3HT
in the United Kingdom
| Information | PURCHASE | | Your Guide