" Dec Cluskey was honoured as one the the top ten most influential people of the past forty years in the Music Industry by Marshall Amplification. He was presented with a gold plated Marshall Amp covered in white Connolly leather by Jaguar Cars " - Could he help your music career?


'One Minute With Dec' is the widest read Music Ezine on the Net and can be yours each Sunday for FREE....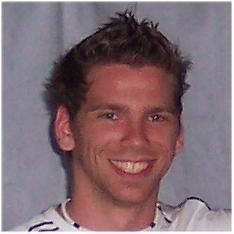 Hi Dec!

Fantastic! It was a fantastic performance! We looked stunning! We had to perform an extra song.

I think we had to sign pictures for about half an hour after the show appearance. I had to pose for pictures, sign pictures, arms, stomachs, cell phones, bags, even t*ts... ;-)

We appeared on the same stage as acts like 'Starsplash', 'Soul Control' (Chocolate) and Hot Banditoz (Veo Veo). We were the only artists that got "Ausziehen! Ausziehen!" shouts from the audience, which means "take off your clothes".

Everything we did this evening was very strongly influenced by you. Thanks. Florian Arndt [Germany]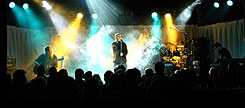 Are you an unsigned band looking for songwriting knowledge, song writing information, songwriting tips, songwriting resources? Do you want to make a Hit Record or maybe some good demos? Maybe you are in Indi Music or just writing lyrics. This is the page for information on marketing music, music industry, music making, music making sites, music record sites, music record deals, music making software.
There is also info on A & R, on how to make millions from music, recording studios, record contracts, record making. Dec Cluskey will give you his personal choice of links to The Bachelors, serious performers guild, serious writers guild. If you have the talent he will show you how to write a hit song, how to write a hit toon and even how to write a Number One...Would you like that?

"Number ONE spot on the chart in Uruguay, South America and staying there for THREE weeks! "
See photo and story below -
We just hit #1 TOP PROGRESSIVE ARTIST USA TODAY!!!!
:O) I'm so excited, thanks for all of your help! :O)

Mark Johnson www.420shot30.com



---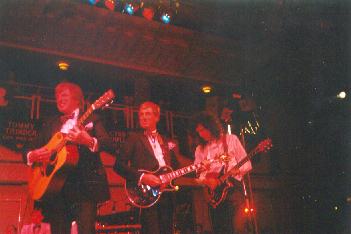 The dream come true! Brian May joins Dec and Con...Wow!



Dec Cluskey, the founder and present C.E.O. of 'The Serious Writers Guild', started his career with his UK based band: 'The Bachelors'. One of the tiny few to have two records in the TOP FIVE at the same time. He has made £Millions from music writing, performing, recording and production - would you let him show you how?

Hi Dec
Thanks for the call .. much appreciated.
The tune is out on the compilation CD is called 'Get Out' and is distributed via LS Tunes ... Published by choochoosevenmusik in GDR... written by myself and Peter Falconer who produced it ... on the CD we are known as Northstar.
I've been asked to topline some music for Jason Nerulo, Katy Perry and Beyonce for future projects by DefJam owner and producer Mynority.
Phil Webster.

Dec!
We just hit #1 TOP PROGRESSIVE ARTIST USA TODAY!!!!
:O) I'm so excited, thanks for all of your help! :O)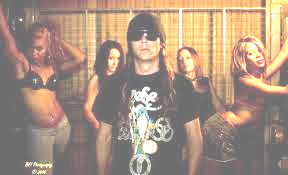 200th show ... was our mission
Special thanks to Dec Cluskey of the Serious Writers Guild ... UK
I've made it now over 400 shows ... my band: www.420shot30.com
Mark Johnson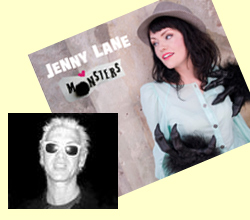 Mick Lee with the new Jenny Lane album
Hi Dec,

Enjoy this video for a song I co-wrote with extraordinary Dutch singer Jenny Lane.
http://www.youtube.com/watch?v=zVU5K3NMX7M
I have 2 co-written songs on her great new album 'Monsters'.
Thanks for all the continued support & advice... Mick Lee

Dec!

Here we are 13 years later.

My new commission is 'The Magnificent 11' ... starts filming 12th Sept 2011 ... major, major film. I write the score.

In recent past I had two Liverpool 08 commissions. First with 200 choir on the history of Liverpool from year 1004 to present. Second a major CD Brass Band album with Fairey Brass Band with all of my stuff on.

My last 11 years has been f***** hard, financially I've gone through it, wife, car, house all nearly went.

I was nominated in 2004 for a BACS in conjunction with BBC Radio 3 listeners, other nominations in this same category were Sir Peter Maxwell Davis & Sir Harrison Birtwistle & Judith Bingham..

Phillip Lawrence
Elms Studios/Publishing
Web: http://www.elmsstudios.com


Dec!

EXCITING NEWS! I¹ve just had an email from the producer of the UK Radio 2 Good Morning Sunday show, saying that she¹s hoping they will play "Angels Exist" from "Play My Heart" in their programme this coming Sunday!

She¹s intending that they feature it in their "Sunday Spotlight" slot about 8.20am.

Roger Royle is presenting the programme on the 15th as Aled Jones is away that week.

And if you¹re not an early riser, you can always listen to it on ³Play Again² on the BBC Radio 2 website at some later stage! Here¹s the link: www.bbc.co.uk/radio2/shows/goodmorningsun/

Barbara Hunt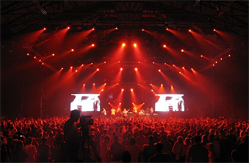 Greetings Dec
My band [am2pm] in front of 15,000 going wild.
I'm on tour all over Europe with the band that I'm producing. We're the official support act for 50 Cent. 15 shows in the greatest countries of Europe. You can find a tour schedule on my website: www.marcelbrell.de
Anyways. I wanted to invite you to the show, we played in the O2 Arena in London in front of 10.000 People and it was pretty massive... I had some free tickets for you, but the friendly lady who I talked to on the phone told me you were on tour. Thought we could have met each other... well, next time maybe.
all the best,
Marcel Brell [German Member]


Hi Dec

We played The Cavern Club in Liverpool
Patchwork Grace were the best thing they'd ever seen!!
Ian

Thanks again Dec! http://www.myspace.com

.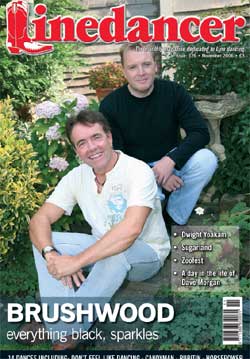 Hi Dec, on the subject of photographs, here's another front cover we got on this year.
Have a great Christmas and New Year Dec
Kas



Quick update... "PATCHWORK GRACE"

"Zebra" is single of the week in HMV Derby has sold out 3 times and Nottingham twice.
Headlines in Derby Telegraph as 200 are turned away from sell out show.
Next show Rock City Nottingham (Main Stage) 19th Sept.
more at www.myspace.com/pwg

Thanks Ian


I was asked to play at the Pepsi Music festival in Buenos Aires. This is a major event, even the most important festival held on this country (and maybe the whole South American continent). it lasts 10 days and almost every major local star will play, as well as many international acts like Megadeath, The Wailers, Die Toten Hose, etc.

"I know what kind of stuff you play, and I'm calling you to do exactly that. Your sound is cool. in fact, YOU are cool. I wouldn't mind to have you on stage just dancing next to your keyboards, you would be adding a cool feature to our band. You have a killing image".

Now, I imagine that when I'm onstage there will be dozens of keyboard players in the audience complaining that they can play way better than me... Well I guess I learned a couple of tricks in your course.

I think you would have liked this...
greetings from Buenos Aires....Emiliano Canal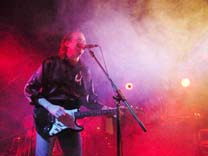 Dear Dec!

Just headlined the "Super Roadhouse" stage, Saturday night at the Great R&B Festival in Colne, Lancashire. It was great to see at least 1000 people singing back to me with their hands raised in the air
Keith Thompson




Recently I have finished a score for an independent movie called "Treehouse". I am now composing tracks for various music libraries for licencing and am also discussing publishing the MUNKIE catalogue with various publishers.

I am now working on the third MUNKIE album currently titled "Dark Corners", having received several unsigned internet awards for tracks on the second "Chemical Process".

Jason Clark.


Dear Dec!

This is Yosi & Ofir Nafkar from Israel member of The Serious Writer Guild Membership No NET0778030W
We wrote music for an Australian Movie By Kerry Bowden. She is a great woman who helps children in need. The movie and the music had a great success and together we gathered 1 million $.
So, we already made a million from our music. Now we are working on our music to gain another million –




| | |
| --- | --- |
| Hi Dec , some good news regarding my girlfriend Erin's songs, 3 are being used on a new American TV show. Anyway thanks again for your invaluable support, knowing your there makes this leap into the publishing world feel a lot safer ... Roger O'Donnell [The Cure] | |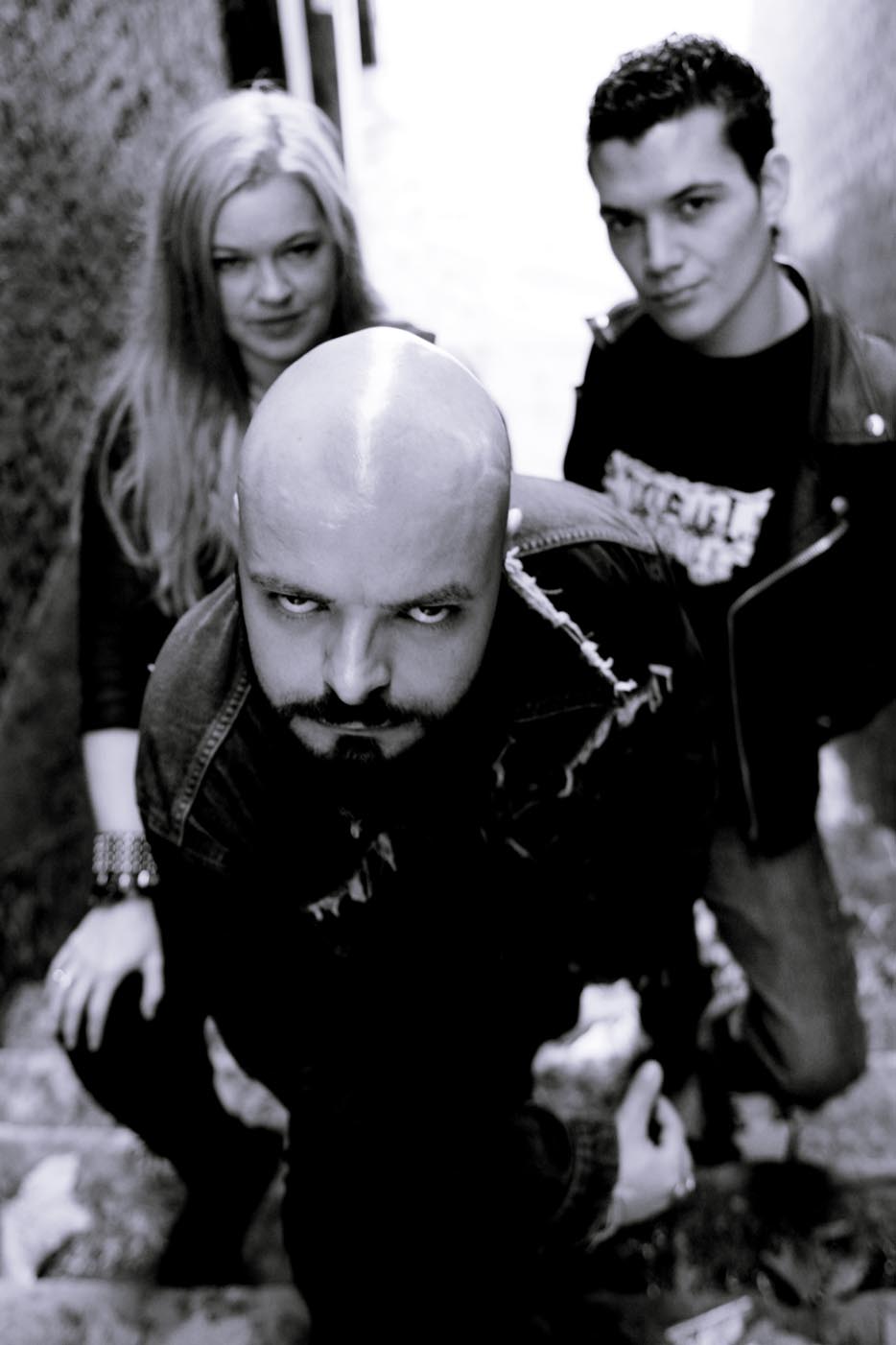 Dear Dec!

It's been a while that I had time to write to you - but things have been busy. Perfect proof that YOUR way to do business is right - we are one of 10 bands selected for the finals in a competition to play "Download" this year, great publicity - "Rock Hard" in Germany love our CD as well and we have our gig in April which will be packed because of the increase in the mailing list.

Thanks for your continued advice! Andie Cayne


Dec - you're the man!! It was four years ago that I came across your website - and what a rollercoaster of a ride it's been ever since! Nothing had prepared me for what you had in store! With your advice and continual support you have helped me build a business which is currently going ballistic!
I've pulled in £38,000... in the last two weeks alone!! I think it's time I planned another trip down to Eastbourne... can we go back to that yummy pasta joint?

Thanks for everything... you're a true pal :o) - Alex H.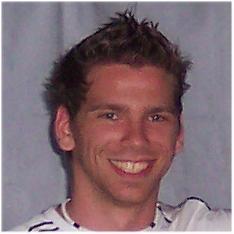 "Things are going damn good! I´m constantly improving as a person and as a musician - thanks to your program.
I´m becoming an expert for nonlinear composing and adaptive an interactive audio, I started my own publishing business, I develop production and DJ seminars at musicschools for young children, I have gigs with international Chart-Acts (for example with Special D).
I very closely collaborate with your liveperforming member Marcel Brell. We produced some of his tracks together. Next Friday, I will be performing with him at "Sommer im Park" in Hamburg. I worked with TOP 20 producers, for example with Henning Verlage. You improved my life so much. Thank you. I really appreciate your help via emails. The greatest support I ever got!!
Florian Arndt [Hamburg]"


"I went ahead and sold thousands and thousands of albums which caused me to pay a little more attention to your teachings. In fact so good are your teachings that I gave them a hammering on this latest album and the kids and the older ones love them."
~Ritchie Rees [UK]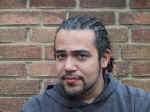 "Awaiting first royalty check from two kid's TV songs I've got out with the BBC Television.
Am about to buy a new house. We've found a place we love.
Your original ten month course inspired me to make great career moves."
Paul Kissaun. [UK]

You voted for Cherry for the Radio 1xtra Homegrown Cuts show. Click on go to Cherry's track
Cherry.......... 'Unobtainable (Blue Bass Mix)'
Ras Kwame's show - Sunday 1900-2100 - homegrown@bbc.co.uk
"She won the vote with the largest number ever! She was interviewed live by Ros Kwame after the result was announced and her details and website will be featured on his site all week. Getting played on daytime Radio 1.
Thanks again Dec and God bless. Bob Mewis" [UK]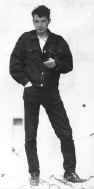 "Currently signed as an artist to Perseverance Records, a dance label based in the UK."
Ralf Gerhart" [Germany]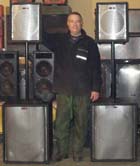 And a different story...success in Speaker Manufacture
"Just been invited to a party at the Ghost bar Palms Hotel in Vegas.
From a workaholic production tech to the managing director of 'Nightfire', hob nobbing around the world, written about in international magazines, and with an extensive entry in 'Who's Who' ALL IN JUST 3 YEARS !!!!!!
Thanks again, Dec, for all your honest help on the way, it was, and still is, invaluable - Ian Warrener"[UK]


"Hello Dec, Mark here, just got picked up by Clear Channel and are hosting the Django fest here in Detroit on Jan 17th. I will send you a link as soon as I get it.
Mark Gilder." [USA]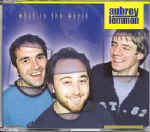 "'Aubrey Lemmon'
releasing first single ...just watch it. 'What In The World' - Magic Number Records MGNRCD001
Ray Sinclair"
[UK]


"Remember I mentioned I was thinking about doing a bit of gigging last year? I want to gig just for the fun of it. Well this is my story. I've visited Brighton a couple of times last year catching up with friends. While I was out and about I thought I would apply one of the tips from 'How to Make Million' from your music.
Low and behold I got an Email from one of the biggest and most famous clubs in Brighton asking me if I can play later on this month! All from applying one technique you teach us in your course - Amazing!!!
Be well, John Seiffer [UK]


"Dec I've enjoyed all of your material so far, I had an extremely successful fall semester at school (University of Central Florida) including
winning first prize in a big concerto competition. I did win a solo performance with the symphony - now I just have to pick out which concerto play! I am a bit tempted to write my own concerto...
My first premiere (a woodwind quintet) should come in the next few months! I've been reading every word and will continue to do so...
Elam Ashman"
[USA]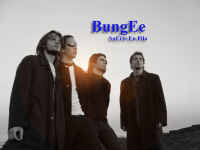 "Just a quick note to congratulate our 'Serious Writers Guild' Member, Alvaro Rabaquino [second from the left in photo] for hitting the Number ONE spot on the chart in Uruguay, South America and staying there for THREE weeks! Still there.
The band: BungEe
The toon: 'Suerte En Pila'
The Member: Alvaro Rabaquino
Written, Recorded and Produced by Alvaro. "
[Uruguay]

Heard enough, want to apply now?

CLICK HERE to see the secure payments area "as secure as when you buy in your local shop"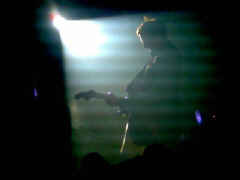 The Boss -Dec shows how it's done -
would you like to know how to get to perform like this?


"Good news! Rock-it music publishing (our company name) has just placed 5 songs with "T***** Records" UK. They are a country label.
We have publishing contracts in place with the writers and they have been informed and are delighted. Your pack has been just perfect.!
We have informed "T***** Records" we are happy for these songs to go on the debut album for their artist.
Anthony Raybould [MASTER CLASS NO. MAS045040] [UK]


"Spikes of the Devil's Heels ....coming soon" [Serious Writers Guild Member Mickey Strange - New York]



"I now own 2 record companies and a publishing company, is there any more to say?
After a few radio spots including Alex Peppers Galaxy 105 show. 'Antoine' went back into the studio with C2K to record a cover of the Justin Hayward smash "Forever Autumn". A real "hands in the air" trancer, featuring the seductive vocals of 'Kirsty R'. Already receiving airplay across the EMAP Big City north network, comprising Hallam FM (Sheffield), Aire FM (Leeds) and Viking FM (Hull).
Oh yes, hit the commercial pop top 40 this week, straight in at number 8! " [Serious Writers Guild Member Mike Harlington - C-2-K owner] [UK]


"Just about to break big....'Munkie' first album 'Progression'
Pate Tong: "An outstanding debut, great stuff."
Vince De La Cruz: "Munkie has some real talent, superb well written songs."
Kris James: "Deep, ambient and flavourful, exactly as a good album should be"
Barcode Magazine: "Lush, Downtempo collection of Electro-Pop tracks" [Serious Writers Guild Member Jason Clarke is 'Munkie' [UK]


"I have just performed the best concert of my 19 year long career in the Royal Marines Band Service which was performed in Leeds Town Hall.
And during the show, we played "I Believe" (which would please Dec), and John Williams' "Hymn to the Fallen" which with the stage presentation that went with it, many people wanted to cry. It was just like something out of Hollywood but done in the British way.
Some of the choir are going to perform in Disneyland very soon... So I bought the leading soprano a Chardonay at the hotel...not a glass but a bottle in an ice bucket - a small investment if she can help my song writing take off.
The Royal British Legion concert will be aired on BBC Radio Leeds on Remembrance Sunday at 8am. So I''ve just got to finish an arrangement of "Time To Say Goodbye" for the next Mountbatten Festival of Music in the Albert Hall. I wonder where I'll be going next!"
[Serious Writers Guild Member Richard Barriball] [UK Royal Marines]

"This summer he entered a "Search For A Star". We took a gamble in the final and along with 'The River' (he did an excellent cover of it); Leroy Brown ( great animation and fun in that) he decided to perform a song he wrote himself, just finished it a few days earlier actually.
It's called "When I Look In Your Eyes". Really nice song, and it swung it for him; he came first. E2500, and a chance to make a 3 track recording. He has asked me to help him with the recording;" [Serious Writers Guild Member Kevin Carrol] [Ireland.]


"I read about this kind of thing in your Probationer lesson only last night. I will be responsible for the complete soundtrack of a modestly budgeted ENTERTAINMENT project! The soundtrack will be completely original, mostly classical with a couple love songs, some other contemporary and ethnic music." [Edison Baptisite -Serious Writers Guild Member No. NET0787030W] [Trinidad & Tobago.]


"Hope you're well - I'm also script doctoring a West End show this weekend and starting a new TV script on Monday for shooting later on in the month! Was there ever a time when we complained about having too little work?"

And then:-

My latest Sitcom is on BBC Radio 4 for 6 weeks.....it can't get any better [John Byrne - Serious Performers Guild Member No. STA044099P] [London]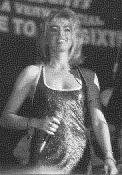 "Played a concert for Richard Branson - "The Sky is the Limit' at Longleat House for his Virgin Mobile Summer bash. Four tunes in 'Summer Rain', the new film, and just recorded a track for the next 'Ministry' album...wow! Picture taken on stage at Wembley" -- Vicci Esselle [UK]


"My first interview with a major paper, and they paid me £600...I've just signed the contract, thank you Dec!" Julie Jones [Member No: STA0636030W]

"It's your fault I made £720 this week [grin]! I just made a silly CD and using your techniques, I sold copies and took £720 this week...thank you Dec" Gareth Massey ['One Minute With Dec' subscriber]

" Dec, sorry to call you so early….I got the part in the 'Harry Potter' film….I just got the phone call! Costume fitting on Wednesday"

And then......

"We're just finishing the second 'Harry Potter' film...they've now contracted me to do the third...starting in September...thanks Dec...wow!" John Dartnell [Member No: GRA0435030W]




*No1 ON UKSOUNDS.COM*

"And it may be no coincidence that the track has popped straight back to the No. 1 slot of our digital download partner UKSounds.com. Check it out via our website http://www.firebird.com or as a digital download on http://www.uksounds.com/surf.asp?songid=1233 Joan Martin [Master Class Member MAS024030] <

"In June I presented his songs to major Record companies and they all gave him an offer straight away..

Today 'B' has a £½Million contract with Sony plus a Publishing Contract for another 6 figure sum"

Peter Boniface [Member No.: STR0540030W]

"tipped to become the next big British R&B Star next year"

For You a gift of thanks and appreciation [1993 Vintage Dom Perignon]

Esther Donaldson [Master Class Member No. MAS049040]

"Album and 3 tracks having charted in the European country charts. Thank you.

I've just finished polishing my new Porsche, deep Copenhagen blue and shines like a b**ch. Not a typical Country artiste's car but it works for me. I've got a UK distribution deal that kicks in on the 1st of August, airplay from an album in the UK, Australia and America and not part of some 'compilation I'll make you a star' deal'.

Kas (Email) [Master Class Member: MAS00598]

Heard enough, want to apply now?

CLICK HERE to see the secure payments area "as secure as when you buy in your local shop"

"£5,000 I RECEIVED FOR MY WORDS....Thank you very much to give me a chance to talk to you by telephone. I was touched by your warmth and goodwill " [Nair Vasudevan (W. Sussex)] [Member No. STU0384030W]

I was driving an old Sierra now I have a Jaguar Sovereign with my name on the plate, just so there's no mistake who's arriving!... . [Dean (London)]

NOW I'M STARRING IN THE WEST END (London) IN 4 STEPS TO HEAVEN AT THE PICCADILLY THEATRE. BY THE WAY ALL THIS HAS HAPPENED & I'VE ONLY READ HALF THE COURSE. I CAN'T WAIT TO GET BACK AND FINISH IT, THEN SEE WHAT HAPPENS.... [Rebel Dean, (London)]

"My income has gone up substantially from nothing to 'great' and getting 'greater' - I follow your releases religiously - thank you"...****** ******** [Member No: STA05****0W]

Since reading your booklets on the music course I have decided to set up and run my own record label Jam Control Records. We have set up Jam Control Recording already, working with a number of amazing artists...we're in the process of setting up Jam Control Publishing, our own publishing company, using your 'How To Set Up Your Own Publishing for Less Than £100' ....Kindest Regards... Stuart Robb [Member No: STU0243030W]

"My works have been assigned to DELKIN MUSIC publishing ( Ken Norton) ex EMI.

He has just told me that a sub publishing deal has been done with someone very big in America (more details when documents are signed).

Things moving at last.

Looking forward to master class".

Anthony Raybould [MASTER CLASS NO. MAS045040] [Email]

"For the record, your advice did help me when it came to 'Deeajay' getting signed. kindest regards." William Kofi (e.mail) [Member No.: BAN0415030W] .

"THEN LOW AND BEHOLD, THERE YOU WERE ALL THE TIME DEC, THE ONE WHO REIGNITED MY PREVIOUS DETERMINATION WITH GUSTO. After your touch Dec, and my enthusiasm, we have already got 'our' First NUMBER ONE." [David Critchlow, Market Drayton]

"It's going absolutely mental here : People are asking for new tracks faster than I can churn them out (brilliant!!!!!!!!!) Release at the end of March on Mohawk records, April/May release on Kaktai records, April release on Baby Doc's Arriba (plus more to follow) + action in Canada/USA.

The stuff on Publishing in the last one was absolutely brilliant. I'm getting out of my Publishing deal straight away - I reckon I've been done to the tune of about £3K so far on past releases and I don't intend losing huge amounts on the new stuff which is going to sell bucketloads." [Sean (e.mail)]

What you were saying about saving for something and then not buying it really does work, I was going to tell you earlier, thats what happened when I bought my rock star car. I spent six weeks looking at this ad. thinking if I could afford it that's the car for me but I'm £500 short. Lo & behold six weeks later £500 exactly turned up & the car was still there! The rest as they say - is history.

Better go - I thought of a great drum loop while I was away so it's time to put it to good use.

Cheers,

Dean howkins -[Member No. BAN0234030W]

"The 10 months with The Serious Writers Guild has, without any doubt, been the most heart searching and fulfilling project I have ever done.

As a BA (hons) and MSc, I can truthfully say that completing the Associate Membership of the SWG actually means more to me than my degrees which represent 6 years at University." [Cameron Japp, Huntingdon]

Hi Dec

Played a really late gig last night (Monday) so I went to bed early tonight. But I just had to get up and write this.

Before I embarked on your course I was, no word of a lie, a labourer on a building site. Now I play in clubs, at festivals, at holiday camps, easily 4 or 5 nights a week, have an album throughout Europe. We have been asked to play dates in Germany, Holland, France and Belgium next year.

So, I will take great pleasure in bringing this adventure that I'm having to certain people's attention. I know you don't need that....but for some reason I do.

Kelvin [UK, Email]

I have gone back to my studio for the first time since reading your guidance and having spent the last week listening to the charts, and I was amazed at what came out. The most up to date and happenin' song I ever wrote. Music and lyrics in a day. Done!

Ian Wood [Germany, Email]

"Hi there Dec

Yes, its true, I did go out and buy a brand new top of the range Land Rover Discovery. And I have my own private plate on it.

Things are looking good Dec, many thanks, "

[Phil Evans (Wales) e.mail]

My Ricky Martin style track is looking good. Been reading your advice under Q&A's on backing vocals and arranging and am now the proud owner of the best backing vocals I ever recorded. Thick and punchy. AND BIG!!! Life is good! Lead vocals are coming up and it will be on it's way to you.

Ian [Email]

"Just thought I'd let you know that I charted at number 21 in the European Independent Country charts with a song I wrote (using your pointers)." [Brushwood (E.MAIL)]

"I'D VIEW GETTING DEC'S ADVICE A BIT LIKE HAVING JERRY LEE LEWIS OFFER TO PLAY PIANO ON A DEMO SESSION". [John Byrne, London (e.mail)]

"I've been on the "charts" on soundclick.com (#4 on the blues chart), peanuts compared to the real thing, but I do know the feeling". [Roger Haggstrom (Sweden, e.mail)]

"Perhaps I should mention that by the time I finished recording the album, I had taken one hundred and fifty one paid, up front, orders. I also did a did a two and a half days show in December and sold £830.00 worth of CD's and tapes, largely the new album". [ Nick Achurch (Selston)]

Everday just gets better and better! Without boring you with details, I feel the change! For that, Dec, I can't thank you enough. I'm off to Top of the Pops in two weeks, so I'll let you know how I get on.

[Nick (London)]

Hi Dec,

I was at work today reading Hard Music Facts (I do as much Writers Guild stuff as is possible at work otherwise I would just walk out & never go back) & I broke down & wept.

I wept because of how much I've learnt & am still learning from you, & I wept because of how much I & my life has changed, & is going to continue to change because of your help..

[Dean (e.mail)]

Heard enough, want to apply now?

CLICK HERE to see the secure payments area "as secure as when you buy in your local shop"

"PS: I swear to God, hand on heart, one of our agents just phoned to give us another booking for July. We have 18 bookings this month, it's coming out of my ears. I'm going to be rich within 5 years I can feel it in my water, just keep hitting me with this stuff.

And another thing, every time we get a job off an agent, I ask them for the date of the 6 month return job and then diarise it there and then, boy am I learning." K.B.M., Billingham, UK.

"I'm enjoying the course tremendously and found the tips on creating a brilliant live drum sound of enormous value." ref SPG097

It's 2.30am, just got in from a gig, went down a storm.

Eighteen months ago I used to re-read your releases at work, in a labourers hut on a building site and I've just laughed as I had to squeeze past an S reg Mercedes E300 Turbodiesel on my drive with two guitars and a suitbag.

These are good times Dec. REGARDS, KELVIN

"Your 'Probationer' and 'Neophyte' grades have already increased my chances 400% at least. Great material, I'm impressed." [Heidi Wyder (Switzerland)]




---




All these testimonials are genuine and unsolicited. Come and see for yourself. These writers were motivated out of gratitude to write and thank Dec for the powerful changes he caused in their lives.
Could Dec help you find success in music?
Bonus if you join today,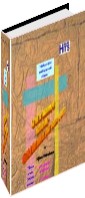 I will send you the brilliant book that will amaze you: "So You're Thinking of Mastering" ..... the book that tells the secrets of making your demo sound like a finished, shop bought, chart CD.

You can't lose by signing up for THE SERIOUS WRITERS GUILD - at the very worst you just get your money back AND you get to keep all the valuable course materials I've given you. In fact, it's completely RISK FREE - with all the materials I'm going to give you, you can ONLY benefit in your music career.
Heard enough, want to apply now?

"as secure as when you buy in your local shop"

---

Email your question to Dec?
FREE INFO PACK? QUICK CREDIT CARD HOTLINE?
or to just prove we are real?