" Dec Cluskey was honoured as one the the top ten most influential people of the past forty years in the Music Industry by Marshall Amplification. He was presented with a gold plated Marshall Amp covered in white Connolly leather by Jaguar Cars " - Could he help your music career?


'One Minute With Dec' is the widest read Music Ezine on the Net and can be yours each Sunday for FREE....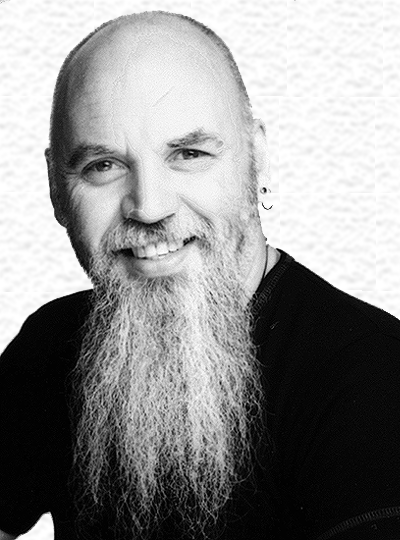 "Dec, sorry to call you so early….I got the part in the new 'Harry Potter' film….I just got the phone call! Costume fitting on Wednesday" John Dartnell [Member No: GRA124098 ]



"I read about this kind of thing in your Probationer lesson only last night. I will be responsible for the complete soundtrack of a modestly budgeted ENTERTAINMENT project! The soundtrack will be completely original, mostly classical with a couple love songs, some other contemporary and ethnic music." [Edison Baptisite -Serious Writers Guild Member No. NET0787030W] [Trinidad & Tobago.]


---
Useful links to help your musical career:
Organisations

Performing Rights Society
The PRS is the UK association of composers, songwriters and music publishers. It administers the 'performing right' in their music.
Phonographic Performance Limited
PPL is a music industry collecting society representing over 2,000 record companies, from the large multinationals to the small independents. They collect licence fees from broadcast and public performance users on behalf of the record companies. This licence fee revenue, after deduction of running costs, is then distributed to their record company members and to performers.
Musicians Union
The M.U. was founded over 100 years ago in 1893, and has a proud history of service to musicians of all types.
British Actors Equity
The trade union representing performers and artists. Protecting the rights of actors, directors, choreographers, stage management and designers. Membership available for professionals in the entertainment industry.
Library of Congress: Copyright Information
How to copyright your work (in the US). Includes downloadable forms.



Dec's Choice of Musical Equipment and Instruments

Marshall Amplification Dec and Sandy always have a ball with Jim and Pauline...Jim Marshall, the founder of 'Marshall', makes great amps as well! I play a JMP1 rack 'valve' pre-amp module plus a rack mounted Marshall 'Valvestate' amp.....stunning!

Fender

Yes, I play a nice 'Fender'...thanks to Robson and Jerome having a Number One with our 'I Believe' a couple of years ago. 'Fender' rewarded us well.



Gibson

Gibson too...wonderful guitars, a fabulous 'Les Paul' to die for and a 'Sunburst' that you would cut your arm off for...plus an original 'Blue Ridge'...Wow....sometimes I pinch myself! Thank you Gibson!



Paiste
Cymbals
Zildjian
Cymbals
Musician Shop
For guitars, instruments and accessories ranging from guitar strings and harmonicas to bongos all sold online over secure payment page from the UK's biggest musical e-tailer.

Miscellaneous

Riviera Publishing
First online music publisher in the UK. Best deals for CD duplication, DVD's...in fact anything to do with reproduction
KlubKat
Dec's recommendation: Drop in on KlubKat, the On-Line magazine dedicated to promoting small bands. Their goal is to see smaller and upcoming bands given the chance to be noticed. They also help people to find the best live gigs and events in their area.

They run Jamming and Songwriters nights in the East Anglia area of the UK, bringing together many young bands and individuals just looking to jam with the stars of the future!

IQ Magazine
A unisex lifestyle magazine with an eclectic mix of articles and features. Fashion, Sport, Science and Music are all covered.
SETTING UP IN BUSINESS?
UK Government guide to setting up a business



DEC'S RECOMMENDATIONS:

If you are looking for links to sites that deal with songwriting tips, copyrights, demos, drums, guitars, independents, lyrics, make money from music, marketing music, musical equipment manufacturers, musical instruments, musicians organisations, music industry, publishing contract, recording studio, samples, songwriting, write hit songs, write hit tunes........

Then this is it!

---
We are now working closely with Heather at "Vocalist.co.uk, the singers' site". They are providing resources, advice and a lively forum for singers of all genres, at all stages of their musical development...our advice? If you are a singer, then, definitely check 'em out.
---
We all know, or we should know that stage/TV makeup is so important...the difference between the Superstar look and the 'also-ran' look.
I have located a contact who will advise by direct Email contact...try 'em out...you may be surprised!
Listen to Marlene:
"Marlene Klein is an internet brand cosmetics line that is equivalent in quality to the top department store make-up brands. However, because we are exclusively an internet company, we are able to sell our products at much lower prices. Visitors to our website are encouraged to e-mail me with beauty and make-up questions, and to post their questions and comments to our "Beauty Talk" forum.
The Marlene Klein website also features continually expanding "Tips" and "Choice Sites" sections, as well as a bookstore, and a doctor's column. Major cosmetics industry publications like "Global Cosmetic Industry" and "Cosmetics International" have recognized us as one of the Web's most exciting and unique beauty sites."
Marlene Klein Cosmetics
---

The biggest problem I have on stage is 'seeing'...think I'm kidding?
You have to be vain in our business and that vanity stops me wearing glasses on stage! Silly really...

So, when I found out about Just Lenses I just had to pass on the information to you..that is, if you wear glasses! And my bet is you do!!!!


About Just Lenses -

We are a leading direct-to-consumer marketer of contact lenses! We supply all major brands and types of contact lenses at prices up to 50-70% below retail. Our company is the fastest growing direct-to-consumer contact lens supplier in the world. We have achieved this status by combining the lowest prices available with dedicated, personalized customer service.
---
"At the South Dakota Store we specialize in recording vacations. While you are here on the Missouri River where Lewis and Clark made it a point to camp again on their return trip, you can visit two Indian reservations within a half hour's drive and do some quality digital recording".
the South Dakota Store
121 South Main
Chamberlain, SD 57325
Oh, I forgot to say that Bruce specializes in songwriting seminars as well as recording getaways.
---
RAMBLES is an interesting, different, fast-growing online review magazine focusing on traditional, folk, folk-rock, country, bluegrass, jazz and other forms of roots and world music.
Dozens of writers from around the world have contributed thousands of reviews and interviews to the site, which is updated weekly.
---
Guitar Nine Records specializes in instrumental guitar music on the Internet. Currently we offer almost 600 titles on CD within that specialty, in styles ranging from rock to jazz, fusion to progressive, acoustic to new age, shred to heavy metal, surf to classical, and blues to experimental. We sell directly to customers and guitar fans in over 60 countries on a consignment basis for over 350 independent artists. In addition, our web site is packed with content, with columns contributed by guitarists on technique, recording, inspiration, starting a label, motivation and many other topics.
I'm not sure what else you can use.
Dan McAvinchey
---

www.joerecords.com is a one-stop site for artists and hard core music fans. joerecords.com seeks, sells and distributes - weird, ethnic, world, unusual and hard-to-find music. For more information contact katehart@speakeasy.org
Kate Hart
President
P.O. Box 16432
Seattle, WA 09116
telephone: 206.933.9543
fax: 206.933.9550
email: katehart@speakeasy.org
---


Here's a fascinating site:

Click here to go to the Celebrity Cafe
Interviews with your favorite celebrities, search engine,
top 20 lists, quotes, mailing lists, and more...




---

You just have got to visit the site of my career long friend and mega HIT producer Shel Talmy....prepare to be amazed at the bands/artists produced by this total legend...and you can get in touch direct by just mentioning my name.....say "Dec sent me".

---

Click this image to go to Paul's Web page The Moby Project is a free Mobile Recording Studio project for the disabled who might otherwise be unable to fulfil their dream to make a recording. It will operate from an HGV type vehicle, or Portable Cabin transported to a pre-arranged area for a limited time period. We need expert assistance to create a great studio, and to help raise funds. We invite the music industry, and celebrities to involve themselves in helping the disabled express their creative talent. Disability Projects, Groups, Organisations, and Individuals are invited to make this project a success. This is the first of its kind and as such is a ground breaking venture that we hope will reach across the UK.


Here's a great site for all those guitar bits and bobs you thought you could never find....

---

Highly Strung


Guitar strings, accessories, guitar books and videos - and lots more for the guitar, banjo, mandolin and fretted instrument player. UK company shipping worldwide. Which WebTrader approved site.

The directors name is Nigel Thornbory, and if you want to contact him with that special request, his Email is: nigel@highlystrung.co.uk

---

copyright, independents, lyrics, publishing contract, recording studio, musicians organisations, music industry, musical instruments, musical equipment manufacturers, make money from music, write a hit song, write a hit tune, marketing music, demo, recording studio, songwriting


---

I have also made some good pals at 'Dancescape'. They introduced me to the fascinating world of 'Dance' as a sport....really opened my eyes.

Check 'em out at: http://www.dancescape.com/

You will find out what's New on http://www.dancescape.com/, the world's leading lifestyle magazine and information centre about "Dance as Sport", focusing on the Olympic-recognized sport of competitive ballroom dancing or "DanceSport".

Please send an email to your dance friends who may also enjoy receiving DANCE-related NEWSFLASHES

---

Having a 'surf' through the 'Music Net'?

Here are some good links.....

Could Dec help you find success in music?
Bonus if you join today,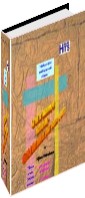 I will send you the brilliant book that will amaze you: "So You're Thinking of Mastering" ..... the book that tells the secrets of making your demo sound like a finished, shop bought, chart CD.

You can't lose by signing up for THE SERIOUS WRITERS GUILD - at the very worst you just get your money back AND you get to keep all the valuable course materials I've given you. In fact, it's completely RISK FREE - with all the materials I'm going to give you, you can ONLY benefit in your music career.
Heard enough, want to apply now?

"as secure as when you buy in your local shop"

---
<! AFFILIATE SAMPLE AND SIGN UP TABLE> <! JUST SUBSTITUTE YOUR AFFILIATE NUMBER FOR "AFF" in the 2 places in the module below>
Find out where to send your Demo with The Bandit A&R Newsletter

Click newsletter
to sample current issue


GET Bandit's latest, hottest opportunities NOW!
SUBSCRIBE MONTHLY!
First 2 issues FREE!!
Copyright ©2002-2009 MakeHits.com, Dec Cluskey. All rights reserved.

Email your question to Dec?
FREE INFO PACK? QUICK CREDIT CARD HOTLINE?
or to just prove we are real?

+44 (0)1323.728005