" Dec Cluskey was honoured as one the the top ten most influential people of the past forty years in the Music Industry by Marshall Amplification. He was presented with a gold plated Marshall Amp covered in white Connolly leather by Jaguar Cars " - Could he help your music career?


'One Minute With Dec' is the widest read Music Ezine on the Net and can be yours each Sunday for FREE....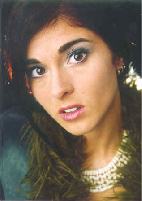 "Lou has [yesterday] got herself reading the news, weather reports and on the spot outdoor news interviews, plus voice overs and her own late night 'love-in' three hours on Sovereign Radio and Arrow Radio...all through talking with me and following my advice precisely and exactly with NO VARIATIONS. Is she happy? And she sealed all that in one day! She looked stunning, talked stunning, her interview skills were stunning, she had the right demos with her [stunning!]." - Louis Amor
SUCCESS STORY
"I swear to God, hand on heart, one of our agents just phoned to give us another booking for July. We have 18 bookings this month, it's coming out of my ears. I'm going to be rich within 5 years I can feel it in my water, just keep hitting me with this stuff.

And another thing, every time we get a job off an agent, I ask them for the date of the 6 month return job and then diarise it there and then, boy am I learning." K.B.M., Billingham, UK.



This original, first, Q&A started it all - a long time ago.....Dec Cluskey answers your real music questions personally:

Skip to the latest Q & A's?
---
---
Hi Dec

I need your help if you can spare me the time. First I must say that your material has inspired me over the last year and the ideas continue to pop into my head, organising and running with them is challenging yet also fun, you have been a great help.

As a songwriter, comedian and singer I do get regular work, however, how do I keep in touch or find out who to keep in touch with in the TV world. At this moment I don`t have the contacts on that level. HAVE I LOST THE PLOT DEC?...

At this moment in time there are not many of us breaking through in Wales. The question I find myself asking is, how can I make this happen.

Dec, tell me more about the next stage and the wonderful world of discovery.

Many thanks and an even bigger thanks for taking the calls...

PE

Hi PE

Any section of Show Business tends to be exactly the same!

It's all a case of 'gaining their attention'

The surprising fact of life in writing/comedy/visual/singing/recording is that you must have a talent and a presentation that is innovative, 'never seen before' and different!

It's everything I say in my writings....I see it all the time (just came back from a cruise....new young comic on there....new material....new angle...killed them!)

The most important thing is to be 'dangerous'...take chances....'safe' gets you nowhere, only more W.M.C's and sh*tty 'you take the door money' rock venues.

If you have a gobsmacking act that is just so 'talked about' then merchandising will increase, fan-base, data-base will increase your following....then you get a buzz going.....queues down the street....bookings and re-bookings at bigger and better places.....your act gets bigger....bigger sound system...bigger lights....bigger crew....band...special effects...then even bigger queues...bigger following...bigger data-base, fan-base...more merchandising.....

Mean to tell me that that won't attract TV, won't attract Record Company 'suits'?

Do be serious!!!!!!

P.S.: Set goals....how many Gigs next month? How many new names on your fanbase? How many merchandise albums sold next month? If you haven't a game plan you are lost!!!!

Hi Dec

Many thanks for the e-mail reply this is a real help to me, however, I think I did loose the plot don`t you think ?.

One more question, in my case what do you mean by "dangerous", and taking chances would you explain more.

Thanks again, PE.

What do I mean by 'DANGEROUS'?

For instance, if my brother and I continued to present 'Bachelors' on stage as we did in the Sixties....safe as houses, we would be dressed in those natty mohair suits with the cuban heels and tortured 15" collars....remember the little straight ties?

We would be playing those big old Gibson acoustic/electric guitars with the Selmer 30 watt amps....we would be singing through Rezlo mics and a 30 watt P.A.

We would sing 'the hits' with the dreadful backing group that 'almost get it right'.

Instead we have 'dangerous' 12 KW sound system, state of the art guitar equipment, lights that are 'frightening' in their effects and design. Stage outfits that are definitely 'unexpected' and vocal 'effects' that are state of the art studio stuff. 90% digital presentation. The performing material is 'in yer face' 'Next Millenium' with the Sixties stuff presented as if it were in the charts last week, not 35 years ago.

The audience is taken aback in no uncertain way....they are shocked!

We are looking for the comment: "My Goodness I didn't know what to expect, in fact I didn't want to come, I was dragged here by my Mother...but Hey, where is your next Gig and can I get on your mailing list?"

Trust me, you won't get that reaction by performing a 'safe' act with 'safe' music that doesn't ruffle feathers...you have to take chances...you have to do the 'original' material, the dangerous material....'Middle of the Road' nowadays is NOT Perry Como, Frank Sinatra, Jim Reeves...it's Oasis, Blur, Luther Van Dross, Artful Dodger, Ann Lee, Simply Red, Madonna, Cher, Timbaland.

Your act, recorded material, looks, attitude and total presentation has GOT TO BE 'never seen before, never heard before'!!!!

GOT IT?

'Dangerous' is where you go on 'Talk Radio' and answer with one word: 'Bollocks'.....certainly gets the phone lines going...gets you booked back (I know, I've done it, many times)...and certainly gets you noticed!!!! Do you get your name in the paper for saying: "I understand your point of view but would you consider that possibly....etc...et boring cetera"?

'Dangerous' makes life more than interesting both on stage and off!!!! It is the rockbed of all alternative comedy and the rockbed of all chart records today (well, 98%, I don't include Andy Williams....or Sir Cliff)

Regards

The boss, Dec....4,500 audience...real music people run this site...not faceless businessmen!

---

Dec,

What do you think of the enclosed CD?

JM

Hi JM

I suppose I'm a lot different to others in our business...I actually care!

listened to your cd....interesting (terrible word that).

immediate reaction? no hits! (I thought that was the reason we existed...maybe i'm wrong....hmmmmmmm)

it would benefit from:

independent producer (don't give me that stuff about "only a demo") would ensure some accuracy in the vocals, for a start.

your voice toughening up... stinks of "only sings an odd time". I always thought we were in a professional business...if you don't toughen it up then get a tough pro singer to do your stuff!

vocal arrangement (most important part of hit music) totally missing (and again don't give me that stuff about "not finished yet" and "well, there is a 'bit' of harmony here and there". oh yeah?)

all sounds sadly like what it is....all synth produced (ok an odd guitar and the like, poorly played/recorded)

lyrics (and i'm like most males, not a lyrics person) scream at me...so much cocophony in your words....whatever happened to the sweet, smooth, loving, caressing, synonistic gorgeous, 'eat your heart out' words that make real today hit records? think about it!

lastly....i always listen to demos, among my daily diet of 'today' and 'future' hits (i have great respect in the business, so get the very best and the very new). putting your cd on confirmed everything i thought....does not stand up in any way to what is required for top 3. check it our yourself....easy enough to slot one of yours into a mini disc or cd of current top 3.....comprende?

and completely lastly:

there are 6 names mentioned on your cd cover. YOUR NAME IS MENTIONED SEVEN TIMES. what does that tell me? "rank amateur" that's what it tells me!!!!! it also shrieks that to all you send the cd to!!!!!

Written by Joe Bloggs
Composed by Joe Bloggs
Played by Joe Bloggs
Words by Joe Bloggs
Music by Joe Bloggs
CD cover printed by Joe Bloggs
Coffee made by Joe Bloggs
Studio swept by Joe Bloggs
Wallpapering by Joe Bloggs
Car serviced by Joe Bloggs


GET THE PICTURE?

it's called in the business "self-aggrandisement".

ps....i don't do this for everyone....but you've got talent....sadly i feel you have no direction or constructive help and encouragement....until now!!! you are going to gain a lot from my writings if you have the b*lls for it!!!!

all tough, but true?

then again, i could say: "nice material, not quite what we're looking for at the moment, but let me hear any new stuff you write...."

regards

Reply:

Hi Dec

Just this minute back from Baden.

I'm afraid I agree with most of what you have assessed and what does that tell you?

It should tell you that improvements were being put together hence my seeking advice in the first place. I've been a long time away from the business but the song I've just recorded is certainly a huge step up from the stuff I sent to you. Those that know me know that I do not suffer from 'self-aggrandisement' indeed the opposite may be the case. However I do tend to leave decisions to others sometimes and the 'name' thing was one of those.

I am also writing outside of music but feel, like you do, that I do have a certain talent. Also some of the stuff is geared to stage and theatre so a song like 'Everybody wants to be a big shot' has a full theatrical script and choreography attached to it. Then it works.

I will send to you a copy of 'Not this time round' (the Baden song). It is a DEMO but it is a classier one.

Thank you for your help thus far and for confirming what I already knew deep down. I shall now look forward to your music stuff for which I have the adequate and necessary b*lls!

Best wishes

JM
NEXT

PAGE? CLICK HERE
Ask Dec your own personal question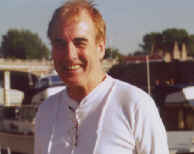 Send an email to dec@makehits.co.uk and and ask Dec a question today!
Could Dec help you find success in music?
Bonus if you join today,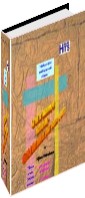 I will send you the brilliant book that will amaze you: "So You're Thinking of Mastering" ..... the book that tells the secrets of making your demo sound like a finished, shop bought, chart CD.

You can't lose by signing up for THE SERIOUS WRITERS GUILD - at the very worst you just get your money back AND you get to keep all the valuable course materials I've given you. In fact, it's completely RISK FREE - with all the materials I'm going to give you, you can ONLY benefit in your music career.
Heard enough, want to apply now?

"as secure as when you buy in your local shop"

<! AFFILIATE SAMPLE AND SIGN UP TABLE> <! JUST SUBSTITUTE YOUR AFFILIATE NUMBER FOR "AFF" in the 2 places in the module below>
Find out where to send your Demo with The Bandit A&R Newsletter

Click newsletter
to sample current issue


GET Bandit's latest, hottest opportunities NOW!
SUBSCRIBE MONTHLY!
First 2 issues FREE!!
Copyright ©2002-2009 MakeHits.com, Dec Cluskey. All rights reserved.

Email your question to Dec?
FREE INFO PACK? QUICK CREDIT CARD HOTLINE?
or to just prove we are real?

+44 (0)1323.728005
Menu Serious Writers Guild One Minute with Dec
Demo Consultation Service Member's Collaboration Service About Dec
The Famous Q & A's Acclaimed Articles Music Links Buy Now!!
SUCCESS STORIES LivePerforming.com
| | |
| --- | --- |
| For your complete privacy and protection 'The Serious Writers Guild' is proud to be registered with Data Protection Reg. number Z5952061. | |